Electric gate repair services
from Los Angeles to Santa Clarita
If you have an existing automatic gate or entry system that is causing problems, in need of repairs or just needs servicing, Court Security Systems Inc. can handle it. We understand the inconvenience that comes from electric gates malfunctioning or causing intermittent problems. Our expert technicians are trained to treat any problem our clients might experience with their electric gates quickly and professionally. We will arrive at your home or office on time, will treat you and your employees with courtesy, and won't leave a mess.
Evaluation of your existing gate motor and equipment will help us determine if it is repairable or if it should be replaced with a newer motor. Troubleshooting a gate problem can be a complicated process. Problems can arise from several different areas, and if the technician is not experienced enough, the true root of the problem can go unchanged. Fortunately our technicians are well trained in all aspects of electric gate repair, and are adept at determining the true nature of the issue.
From a rusted gate track to an electrical short in the automatic operating system, we've got you covered. Our team offers friendly service and a quick turnaround time. We will have your gate up and running again in no time at an affordable price! We also offer "Shop Repair" where our clients can bring their gate operator into our shop for an evaluation and possible repair. We charge a reasonable fee to evaluate your system, that also goes toward the actual repair if you choose to have it fixed by us.
Automatic and Electric Gates we repair:
Slide Gates
Overhead Gates
Swing Gates
Double Swing Gates
Pedestrian Gates
We also repair electric gate equipment:
Electric Gate Motors
Access Control Systems
Gate Openers
Secure electronic entry
Free estimates for new installation
Telephone Entry
Keypad Systems
Intercom Systems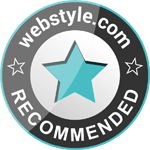 Click here to review us - Let us know how we're doing!