Maintenance of electric gate motors and other services
in Los Angeles, Beverly Hills, and Calabasas
When was the last time you had routine maintenance on your electric gate? If you can't remember, it is probably time! We offer monthly and quarterly service contracts for Slide Gates, Overhead Gates, Swing Gates, Double Swing Gates, and Pedestrian Gates throughout LA and Santa Clarita. It is very important to maintain and service your electric gate system, because a poorly maintained gate can cause serious damage and even injuries. There are many components to these systems (rollers, wheels, brackets, springs and hardware) that should be kept in good condition for proper function.
Automatic/electric gate systems should at least be serviced quarterly. The drive chain, wheels, guide rollers and other mechanical parts should be lubricated on a regular basis. The track should be in the best condition possible to avoid friction. Unnecessary friction when moving can trigger an obstruction signal to the circuit board. If you want a gate that works properly, its track should be kept clean of all debris. Still, there are many reasons why gates suddenly stop working – such as age, corrosion, rodents, bad wiring, and vandalism. To avoid headaches, call us for your electric gate maintenance. Get in touch with us today to schedule a service appointment!
$99.00 Special – Routine Maintenance / Inspection:
Inspection of all safety equipment
Two gates per address
Fast reliable service
Same day/next day service
Free estimates for new installation
*special offer does not include fuel surcharge*
We service and maintain electric gate equipment:
Electric Gate Motors
Access Control Systems
Gate Openers
Secure electronic entry
Controlled access turnstiles
Telephone Entry
Keypad Systems
Intercom Systems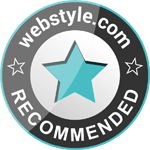 Click here to review us - Let us know how we're doing!